May is here again with us which means that it's time for the Cannes Film Festival. From the 16th to the 27th, the film world will be at the French Riviera for the biggest film festival in the world and we are here for it.
Pavillon Afriques
is what you want to pay attention to. We've been covering interviews with industry professionals who've shed light on the importance of the event for the African community in the continent and in the diaspora.
Film Premieres And Screenings.
One of the films you should look forward to is Black Terror, directed by Richard Lawson and executive produced by Tina Knowles Lawson, Beyonce's mother(yeah! The who's and who's will be in).

The film is an adaptation of Richard Wesley's Black Terror in which he explores the struggles involved in Black liberation.
Also, be ready to watch Alemaji, a film by Nigerian-American writer, producer and director Chuckwunonso Angel Dureke.
The film shares the story of
Alemanji
who has to decide whether partying to find the girl of his dreams is worth going against his parents.
Here's a trailer.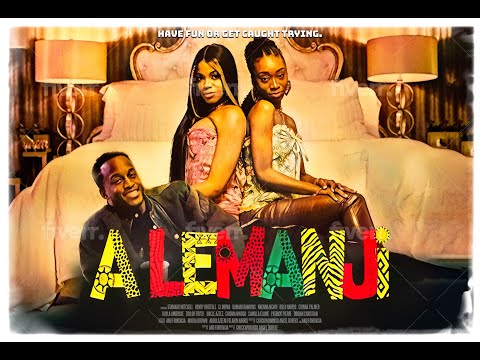 Other films that will be screened include Homeland: A Song for Refugees, TRACE - Tracing Rare African Canadian Extraordinaire, 'Eternel' a dramatic romance story by Alexandra Amon and a South African documentary uNobuntu.
Panel Discussions.
If you are a film buff, you'd want to find a way to get closer to these. You might not be in Cannes but social media has made it possible to follow events.
If you check out the
Pavillon Afriques
website and social media handles, you will find updates about the discussions and who will chair them. Additionally, look up the people who have been invited and spend a bit of time on their socials to see updates.
Nea Simone
whom we talked to will make a presentation about Web 3 and its impact on the film industry. It is a fascinating dynamic and if you are coming across this for the first time, it might be a bit complex but it's something you should really pay attention to.
If you are interested in animation, there'll be an entire discussion about it led by Firdozee Bulbulia,
Serene Serena
and Yolanda Keabetswe.
Producers, directors, actors and the pros in the industry will be sharing inside knowledge of what's happening, their work and everything in between so you don't want to miss.
Q&As.
These will happen after screening sessions with the cast of the particular film. It is an amazing way to interact with the actors, producers and directors among other crew members. Dig deep into their minds and learn about a host of things the screen never shows.
The Who And Who's.
The world of film is Cannes. If you are lucky enough to be there then no doubt will you meet some of the big names in the industry. A lot of our interviewees shared the fact that the event facilitated some of the collaborations they've done. If you are keen on this, you might want to figure out how you can make your way to Cannes for the next edition or at least, contact them on social media.
There's The Red Carpet.
I recall the Founder of
Pavillon Afriques
telling me that you have to do the red carpet at least once if you get the chance to be in Cannes. It is an eye-catching scene as the biggest celebrities share this space and you never know who you will bump into. We will not walk the red carpet this year but we hope that in the years to come, we'll get an opportunity to do it.
A Celebration Of All Things African.
Pavillon Afriques
is an event of its kind. It is the only and biggest Pavillon that invites Africans and those in the diaspora on one stage to showcase their work. Additionally, it is a time to showcase our culture through our music, clothing, dance and more.
It is an opportunity to reconnect with the motherland and learn from our brothers and sisters in the diaspora. It is a chance to show the world what we are made of.