Having been born from a sangoma who loved music and would sing traditional music every chance she got, songstress Nomfusi knew from a very young age that music would be a huge part of her calling and her purpose.


The singer, who is described as a singer, songwriter, world-touring artist, mentor to young ladies, a mother, and a
wife
, has found a way to infuse her purpose into her music. In an interview with YAZA, the well-traveled singer took us back to her 'genesis' as a musician.
"My journey started at an early age. Music came to me from watching my late mom singing traditional songs as she was a
sangoma
, then I started working as a waiter and singing at the same eatery place in Cape Town," she said.
Nomfusi said her life was forever changed after she was spotted by a music scouter.


"I was spotted by a music scouter and since that day I have never looked back. I released my
first album
and it took me by surprise when the hit song Nontsokolo was all over the country making waves. We began touring Europe and the rest of the world. I have been on many international stages, festivals and stadiums performing with my band around the world. Flying the
South African flag
high whilst telling our rich township stories to the world. It's been an exciting decade of fun and struggles to try to grow my brand."
"I fuse different African sounds from pop, soul to traditional. I am a typical representative of township stories. In my music, I tell real township stories to the world. I represent our communities in style."
Her latest music offering is inspired by the isiXhosa idiom "
Iqaqa aliziva kunuka
", which when translated loosely means "People are generally unable to see or recognize their
faults
". The songwriter said she hoped the song would ignite a much-needed conversation about the need for constant introspection, especially for
married couples
or people that have made a commitment to partner with other people for
life
.
"I feel we need to hear this message because as long as we refuse to see our own faults then we can never really solve issues. In movies, there's good and evil but in real life, in most cases there are two people who are
imperfect
and always need to check themselves. You probably won't see that you have a skunk behaviour therefore it's good to listen to those you are affecting negatively before you lose that relationship," she said.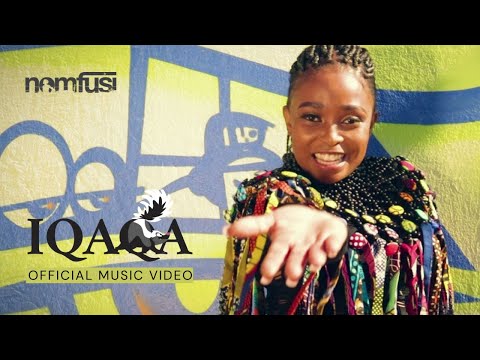 Nomfusi said the song addresses issues of judging, criticizing, domination, control, shame, accusing, and blaming among other things in relationships. This is the reason, she said, she felt like the message of her song was necessary and
right on time
.
"Especially today we are driven by relationship goals so they say. Dominance comes in different forms in a relationship - power, money, and emotional strength contribute a lot in a good or bad way but the end product if it's not well attended can affect the relationship. I believe people who are strongly in love can try to talk and work such to balance and avoid judging and blaming each other. It is never easy to be in a relationship."


Nomfusi laughs when asked if she follows her own advice. The
Nontsokolo
singer has been happily married for six years and has
three children
. The singer admitted that she sometimes struggled to follow her own advice but added that she uses self-introspection to
calm herself and find her centre
.
"I don't follow my advice all the time but I can say that I'm someone who does a lot of self-introspection and it helps me to always calm myself down and take myself out of the "victim" space.
"And I do apologize when I see that I had contributed in the conflict. It's a work in progress," she shared.
The singer is
smitten
with her husband who she describes as a "tall, dark chocolate man", says the secret to a happy marriage is good communication.
"I am married to a
Tall, dark chocolate man
. 6 years in marriage with 3 beautiful kids. My Love life is beautiful, communication is our best skill. I might be just a little bit difficult to live with because I don't sugar-coat things," she laughs before adding, " ... but I also move on easily. I love my husband and I think
naye uyazazi ba uyathandwa
(he also knows that he's loved). We are human after all, we do experience disagreements but at the end of the day, we end up both winning together as a
married couple
."
Read:
Joya Mooi's music is just the vibe your playlist need